Dr Mumbo always had high hopes for the Cock Up Confessional at Mumbrella360.
The first of the videos for the session curated by The Works went up last night. And those confessions from the likes of Peter McDonald, Mark Holden and Simon Corah are certainly worth a look.
But The Works' own CD Kevin MacNamara takes the cake. Who'd have thought that it was a blunder to pull a gun – even a fake one on a client?
Cynical marketing ploy of the day comes from home loans brand RAMS, which is luring the public at Wynyard Station with cute bundles of fluff, shepherded by cute young girls.
While he's happy to lampoon bigger brands, Dr Mumbo does feel a touch guilty for picking on private advertisers.
But people on Gumtree really will sell anything. Even air.
Hat tip: Kate Taylor
Some insightful coverage of the woes of Fairfax Media on The Australian this afternoon.
Not really a record low then, is it?
Not every Aussie movie gets a major red carpet premiere.
The Nullarbor Nymph – despite sounding to Dr Mumbo like one of the worst films ever made – got precisely that last night.
Shot for $25,000 by Matthew J Wilkinson, the mockumentary was discovered by Triple M's Merrick and the Highway Patrol. It took just 20 minutes for the show to sell out tickets for the premiere.
The video from last night is worth a watch. It's not every film which is endorsed by a female patron revealing "I had a wank". Or indeed publicist Max Markson comparing it to Back to the Future.
Update: An alternative interpretation is that the female filmgoer actually says "I liked his wang"; not "I had a wank". Dr Mumbo reports. You decide…
Fair to say that Dr Mumbo has some mixed feelings about who Twitter feels Mumbrella is "similar to".
Twitter seeing similarities to the ABC's Jonathan Green or The Australian's Caroline Overington kind of makes sense.
Even Julia Gillard is flattering in a power and ego sort of way.
But Sunday Telegraph columnist Ros Reines? That's the one that really hurts.
No doubt the awesome foursome feel similarly aghast at being connected to Mumbrella.
Remember last month's Wake Up teaser campaign, which turned out to be for BlackBerry?
Happily it's now come together with this week's "Can't" teaser campaign, which appears to be for Westpac or CommBank.
Bring the two together on adjacent Adshel panels, and the results are delicious…
As Yoda, nearly said: "Do or do not. There is no can't."
(Hat-tip: Jon Deves)
Lost in translation moment of the day goes to Korea's I Love Taekwondo magazine, which features US president Barack Obama and Korean prime minister Lee Myung-Bak on the cover of its very first issue.
Dr Mumbo is sure the world's most powerful man will be delighted that he's made the cover of such an esteemed journal looking like Bruce Lee. Perhaps less so, by the words beneath the cover line 'Obama on Education'.
While one or two people have commented on the pestering of Curtis Stone by Dawn French in the new Coles ad, John Pace has investigated a little further, and indeed, taken to the edit suite.
He tells Dr Mumbo:
"I figured Coles' latest spot would be pretty creepo if you reversed the roles. I figured right."
And the original…
Dr Mumbo must admit he didn't fall in love with Nova's stunt to bring the world's shortest man to Australia and the ensuing "Dangi fever".
But it has brought international headlines for the Fitzy & Wippa breakfast show, not least in the LA Times.
(Hat-tip: @Rove)
Dr Mumbo was fascinated to read the results of a new study which demonstrates that adlanders are not like normal people. 26% of ad/marketing professionals have used illicit drugs at an office party, compared to only 3% of what Dr Mumbo fondly refers to as Muggles, or non-magical people.
Most crucially, advertising staffers use social media differently to "normal" people, with 71% paying attention to brand posts on Facebook compared to 23% of Muggles.
The study was distributed via social media as an infographic and was commissioned by an advertising agency.
Dr Mumbo saw it on Facebook.
Quad erat demonstrandum.
Dr Mumbo loves the animated gif reaction blog meme as much as the rest of the internet.
But he can't help but feel that this latest reaction face tumblr isn't helping the industry view of media agencies…
"When I'm not invited to a lunch and learn but I see they ordered great food"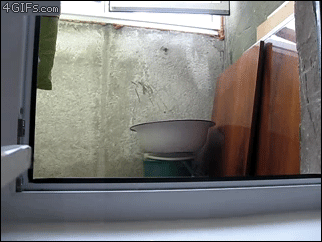 "When I win a media award in front of all my coworkers"
"When the vendor who invited me to an event ignores me, so someone else offers to buy me a drink"
It's a hard knock life.
Dr Mumbo foresees the future popularity of the hashtag #mediaagencyproblems
Never let it be said that the good people at News Limited are slow to respond to the digital revolution. In today's Australian, Dr Mumbo was awed to learn that
News Limited is seeking a new publishing platform that will feed relevant tweets and social media updates directly to journalists as they draft stories, just like a wire service."
Dr Mumbo is a philanthanthopic fellow so he'll happily waive his usual hefty consulting fee and offer these suggestions: RSS. Tweetdeck. Storify. The internet…
And he'll politely pretend that this and this and this never happened.
The proceedings in the Leveson Inquiry into press standard and Murdoch staff's alleged phone hacking being held in Court 73 make compelling reading, but the internet wags of Twitter have created a meme that's almost as riveting: #popleveson
A snapshot of the conversation on Storify:
HT @mab397
Dr Mumbo is sorry to see the continued decline of ACP's Zoo Weekly in the latest circulation numbers.
Yet he's glad to read on the publisher's website that it sees a bright future of the magazine.
According to the media kit the readers are rather quaintly "unencumbered by the credit crunch". Remember that?
And: "we're confident that Zoo will continue its market dominance and go on setting the agenda for the young men of Australia in ZOO9 and beyond."
Unfortunately it's now ZO12…
Back before the world YouTube ruled the world, the BBC aired a show – which was to be the first of many – featuring TV bloopers.
It included a young newscaster, dealing with disaster magnificently.
In the years that followed, Dr Mumbo tried to hunt it down, without success. Every few months he would search the name "Guy Michelmore" on YouTube, to no avail.
Until today. Today he found it. Somebody's only gone and uploaded it.
Ladies and gentlemen, the best TV blooper ever…
Dr Mumbo is disturbed by what MasterChef's George Calombaris looks like he's about to do to this pig. And curious as to how a creative department went from the idea of fresh coffee to a celebrity chef attacking a swine.
Dr Mumbo had always assumed that when it came to Nova Sydney's breakfast duo of Fitzy & Wippa, the brains of the operation was Wippa.
Clearly not.
As Eddie McGuire has helped him demonstrate.