Opinion | Features

In this opinion piece Julian Smith explores how the theories of one of the world's foremost story experts Robert McKee can contribute to corporate storytelling. For almost two decades Robert McKee, an imposing leonine sage, has presented his acclaimed Story and Genre seminars all around the world. His alumni numbers over 40,000 and hundreds have nominations for Oscar or Emmy awards, scores of them winners.
Why what happens in media planning probably ought to stay in media planning…
Dr Mumbo loves the animated gif reaction blog meme as much as the rest of the internet.
But he can't help but feel that this latest reaction face tumblr isn't helping the industry view of media agencies…
"When I'm not invited to a lunch and learn but I see they ordered great food"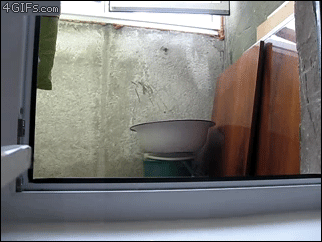 "When I win a media award in front of all my coworkers"
"When the vendor who invited me to an event ignores me, so someone else offers to buy me a drink"
It's a hard knock life.
Dr Mumbo foresees the future popularity of the hashtag #mediaagencyproblems
May 15th, 2012 at 11:31 am