Opinion | Features

Earlier this week advertising legend Jeff Goodby told a conference agencies should 'unlearn' everything they know about clients. Here Kate Smither argues deeper business knowledge displayed by agencies creates better marketing results. If advertising agencies are not bringing new thinking to their clients then they are really not doing their job and the industry will die. In fact the industry should die.
Why what happens in media planning probably ought to stay in media planning…
Dr Mumbo loves the animated gif reaction blog meme as much as the rest of the internet.
But he can't help but feel that this latest reaction face tumblr isn't helping the industry view of media agencies…
"When I'm not invited to a lunch and learn but I see they ordered great food"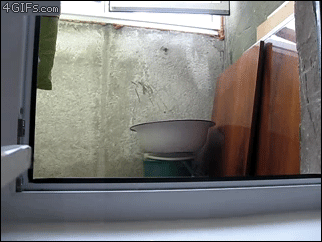 "When I win a media award in front of all my coworkers"
"When the vendor who invited me to an event ignores me, so someone else offers to buy me a drink"
It's a hard knock life.
Dr Mumbo foresees the future popularity of the hashtag #mediaagencyproblems
May 15th, 2012 at 11:31 am