Opinion | Features

Another dubious Cannes Lions entry has emerged. Perhaps the problem lies not so much with agency behaviour but with how the organisers enforce the rules, argues Mumbrella's Tim Burrowes.      So stop me if you've heard this one before. It's a year ago today since we called out a couple of suspicious campaigns that had been recognised in the 2014 Cannes Lions. And guess what? We're back again. The process has been much the same: The announcement of shortlists. Curiosity about an unfamiliar piece of work. Rival agencies discreetly raising questions. Bullshit PR statements from the entrant. A complacent response from the awards organiser.   
Why what happens in media planning probably ought to stay in media planning…
Dr Mumbo loves the animated gif reaction blog meme as much as the rest of the internet.
But he can't help but feel that this latest reaction face tumblr isn't helping the industry view of media agencies…
"When I'm not invited to a lunch and learn but I see they ordered great food"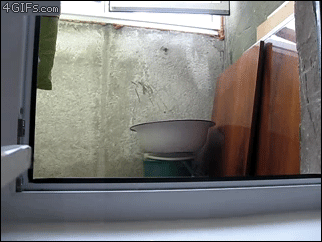 "When I win a media award in front of all my coworkers"
"When the vendor who invited me to an event ignores me, so someone else offers to buy me a drink"
It's a hard knock life.
Dr Mumbo foresees the future popularity of the hashtag #mediaagencyproblems
May 15th, 2012 at 11:31 am