Opinion | Features

The claim people buy on price is a myth, and in the latest in a series about  consumer psychology Ashton Bishop and Gary Wilkinson look at how retailers can make the most of this. Consumers don't make rational decisions based on price and marketers need to stop pretending they do. There is a common refrain amongst marketers in some categories that consumers buy on price. What nonsense. Price by itself is meaningless, and please slap the next marketer who trots out that excuse for why they are losing in their category.
Why what happens in media planning probably ought to stay in media planning…
Dr Mumbo loves the animated gif reaction blog meme as much as the rest of the internet.
But he can't help but feel that this latest reaction face tumblr isn't helping the industry view of media agencies…
"When I'm not invited to a lunch and learn but I see they ordered great food"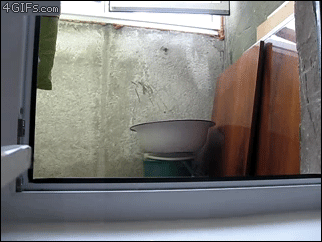 "When I win a media award in front of all my coworkers"
"When the vendor who invited me to an event ignores me, so someone else offers to buy me a drink"
It's a hard knock life.
Dr Mumbo foresees the future popularity of the hashtag #mediaagencyproblems
May 15th, 2012 at 11:31 am