Opinion | Features

TV is big business, and nowhere is it bigger than in the US. Gavin Ashcroft travelled to New York for this year's upfronts, but found even in the US TV has become a dirty word. The New York Upfronts are a marquee industry event both in the US and globally, and when you read the list of venues from Madison Square Garden to Carnegie Hall and Radio City you get a real sense of the scale and spectacle you can expect. There is a lot of great content coming down the pipeline with a raft of new shows from each of the networks – although I question whether there is one show that I could hang my hat on and say it will be massive.
Why what happens in media planning probably ought to stay in media planning…
Dr Mumbo loves the animated gif reaction blog meme as much as the rest of the internet.
But he can't help but feel that this latest reaction face tumblr isn't helping the industry view of media agencies…
"When I'm not invited to a lunch and learn but I see they ordered great food"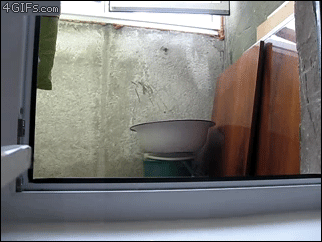 "When I win a media award in front of all my coworkers"
"When the vendor who invited me to an event ignores me, so someone else offers to buy me a drink"
It's a hard knock life.
Dr Mumbo foresees the future popularity of the hashtag #mediaagencyproblems
May 15th, 2012 at 11:31 am