Opinion | Features

[caption id="attachment_254798" align="alignright" width="234"] Jurassic World will screen in 2015[/caption] The cinema advertising side of sales house Val Morgan is eyeing second screen advertising play to launch next year, while the outdoor arm of the company launched a new audience measurement system for its digital signs called DART. Whilst advertising revenues have been a lot softer for cinema this year than in 2014, with the latest set of SMI data showing ad revenues from agencies down 44 per cent on August last year, managing director for cinemas Daniel Hill said those figures were not consistent with the numbers they had seen through the business. "SMI data is not always that accurate, and certainly there's a lot that happened this time last year with the Federal Election which helped boost the numbers," he added, but admitted it had been a "softer" year for ad sales. But he pointed to a slate of franchise content coming through in 2015, including new Star Wars, James Bond, Hunger Games, The Hobbit and Mad Max films next year as signs audiences are going to burgeon, proclaiming it "the year of the franchise". 
Why what happens in media planning probably ought to stay in media planning…
Dr Mumbo loves the animated gif reaction blog meme as much as the rest of the internet.
But he can't help but feel that this latest reaction face tumblr isn't helping the industry view of media agencies…
"When I'm not invited to a lunch and learn but I see they ordered great food"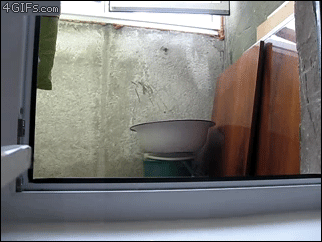 "When I win a media award in front of all my coworkers"
"When the vendor who invited me to an event ignores me, so someone else offers to buy me a drink"
It's a hard knock life.
Dr Mumbo foresees the future popularity of the hashtag #mediaagencyproblems
May 15th, 2012 at 11:31 am