Opinion | Features

Agencies need to start embracing people with across-the-board experience in advertising rather than siloed specialists to become sustainable argues Andrew Cornale.  Coming from a diverse digital background, I've been in a number of different agencies (creative, advertising and marketing) and have seen how they operate. Some experiences were good, some not so good but one thing that I picked up is that the industry is filled with so much bullshit, it's unbelievable.
Why what happens in media planning probably ought to stay in media planning…
Dr Mumbo loves the animated gif reaction blog meme as much as the rest of the internet.
But he can't help but feel that this latest reaction face tumblr isn't helping the industry view of media agencies…
"When I'm not invited to a lunch and learn but I see they ordered great food"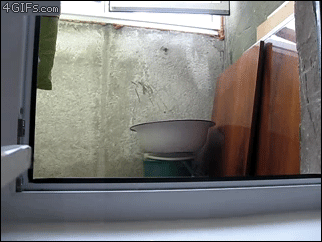 "When I win a media award in front of all my coworkers"
"When the vendor who invited me to an event ignores me, so someone else offers to buy me a drink"
It's a hard knock life.
Dr Mumbo foresees the future popularity of the hashtag #mediaagencyproblems
May 15th, 2012 at 11:31 am