Opinion | Features

Last week Nine Entertainment Co made a $1m investment to buy eight per cent of streaming company Quickflix, whilst preparing to launch its own operation StreamCo. Here Nic Christensen looks at the underlying reasons for Nine buying into a rival. In the world of video streaming last week's investment by Nine into rival Quickflix did not go unnoticed, but as always with these deals the devil is in the detail. In this case, a series of warrants and covenants that came with this batch of shares.
Why what happens in media planning probably ought to stay in media planning…
Dr Mumbo loves the animated gif reaction blog meme as much as the rest of the internet.
But he can't help but feel that this latest reaction face tumblr isn't helping the industry view of media agencies…
"When I'm not invited to a lunch and learn but I see they ordered great food"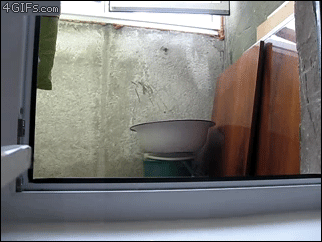 "When I win a media award in front of all my coworkers"
"When the vendor who invited me to an event ignores me, so someone else offers to buy me a drink"
It's a hard knock life.
Dr Mumbo foresees the future popularity of the hashtag #mediaagencyproblems
May 15th, 2012 at 11:31 am