Opinion | Features

Last week some of the biggest digital players in the world presented their content and monetisation strategies to advertisers in New York. Nic Christensen sat through many of those Newfront presentations and fears many local media players aren't ready to compete in the global race for scale and audience. If I was to distill the most pertinent question for the Australian market from the dozen or so presentations I sat through last week at the IAB Digital Newfronts in New York it would be this: are our local publishers able and willing to "lean in" to video and embrace it as a core part of their future businesses?
Why what happens in media planning probably ought to stay in media planning…
Dr Mumbo loves the animated gif reaction blog meme as much as the rest of the internet.
But he can't help but feel that this latest reaction face tumblr isn't helping the industry view of media agencies…
"When I'm not invited to a lunch and learn but I see they ordered great food"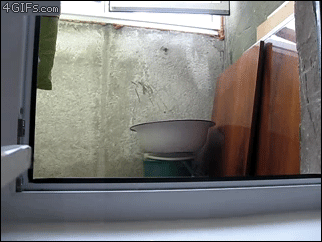 "When I win a media award in front of all my coworkers"
"When the vendor who invited me to an event ignores me, so someone else offers to buy me a drink"
It's a hard knock life.
Dr Mumbo foresees the future popularity of the hashtag #mediaagencyproblems
May 15th, 2012 at 11:31 am