Opinion | Features

Celebrities and VIPs turned up in force for Foxtel's upfronts last night, but while Chris Hemsworth and The Real Housewives of Melbourne were the star turns, it was a few of the other attendees who turned heads, writes Alex Hayes. Lachlan Murdoch, Tim Worner and Hamish McLennan walked into a room. That's not the start of a joke, it happened last night at the Foxtel upfronts, which has triggered speculation the Presto streaming service could be about to get seriously beefed up. While there wasn't much surprising in Foxtel's announcements last night, it was more a case of what you could read between the lines and what was not talked about, Presto.
Why what happens in media planning probably ought to stay in media planning…
Dr Mumbo loves the animated gif reaction blog meme as much as the rest of the internet.
But he can't help but feel that this latest reaction face tumblr isn't helping the industry view of media agencies…
"When I'm not invited to a lunch and learn but I see they ordered great food"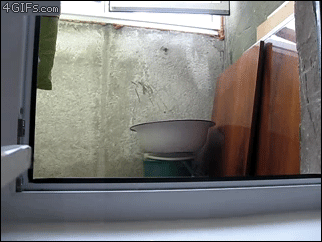 "When I win a media award in front of all my coworkers"
"When the vendor who invited me to an event ignores me, so someone else offers to buy me a drink"
It's a hard knock life.
Dr Mumbo foresees the future popularity of the hashtag #mediaagencyproblems
May 15th, 2012 at 11:31 am