Opinion | Features

Today's edition of The Australian newspaper sees the News Corp title criticise public broadcaster for purchasing keyword search engine terms in an effort to drive consumers to its news websites. In this opinion piece Leisa Bacon, director of audience and marketing at the ABC argues that its digital advertising is no different to its other marketing efforts.  All media outlets market their content. Billboards, newspaper advertising, back-of-bus signage, publicity and promotions on TV and radio stations are marketing tactics all of us as audience members are exposed to daily. The digital space is no different.
Why what happens in media planning probably ought to stay in media planning…
Dr Mumbo loves the animated gif reaction blog meme as much as the rest of the internet.
But he can't help but feel that this latest reaction face tumblr isn't helping the industry view of media agencies…
"When I'm not invited to a lunch and learn but I see they ordered great food"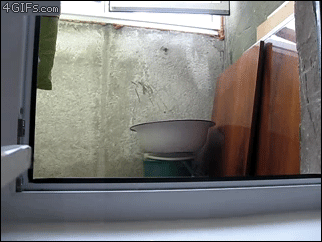 "When I win a media award in front of all my coworkers"
"When the vendor who invited me to an event ignores me, so someone else offers to buy me a drink"
It's a hard knock life.
Dr Mumbo foresees the future popularity of the hashtag #mediaagencyproblems
May 15th, 2012 at 11:31 am