Opinion | Features

The campaign to get a Taylor Swift song into the Triple J Hottest 100 has created a lot of column inches in recent days. Matt Saraceni argues the controversy is good for the station and how it should capitalise on #tay4hottest100 come Australia Day.  If Taylor Swift places Number one in the Triple J Hottest 100 -- I will eat a hat. Any hat you care to name I will consume it. There is absolutely no way that will happen. I'd bet a nudie run on it. In fact I am. However, "Shake it Off" appearing in the countdown will be one of the best things to happen to Triple J and its audiences and everybody should be hoping it happens. Let me explain….
Why what happens in media planning probably ought to stay in media planning…
Dr Mumbo loves the animated gif reaction blog meme as much as the rest of the internet.
But he can't help but feel that this latest reaction face tumblr isn't helping the industry view of media agencies…
"When I'm not invited to a lunch and learn but I see they ordered great food"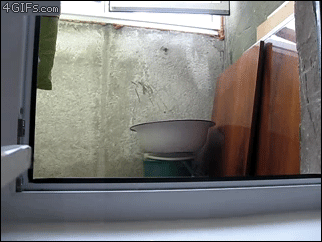 "When I win a media award in front of all my coworkers"
"When the vendor who invited me to an event ignores me, so someone else offers to buy me a drink"
It's a hard knock life.
Dr Mumbo foresees the future popularity of the hashtag #mediaagencyproblems
May 15th, 2012 at 11:31 am