Opinion | Features

In a tongue in cheek rant Mark Tzintzis argues changing the media ownership laws will lead to more effective media planning. It's no secret that Australian media ownership is one of the most concentrated in the world. Even with constraints in place such as the 75 per cent reach rule, or the 2 out of 3 media rule, we're still way off other comparable Western democracies. The general feeling amongst articles that I've read is that this is a bad thing… which is ironic considering newspapers are the most concentrated medium in Australia.
Why what happens in media planning probably ought to stay in media planning…
Dr Mumbo loves the animated gif reaction blog meme as much as the rest of the internet.
But he can't help but feel that this latest reaction face tumblr isn't helping the industry view of media agencies…
"When I'm not invited to a lunch and learn but I see they ordered great food"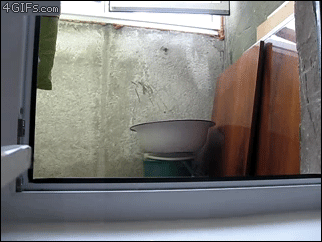 "When I win a media award in front of all my coworkers"
"When the vendor who invited me to an event ignores me, so someone else offers to buy me a drink"
It's a hard knock life.
Dr Mumbo foresees the future popularity of the hashtag #mediaagencyproblems
May 15th, 2012 at 11:31 am