Opinion | Features

As the calls for stricter regulation of alcohol advertising to protect children heat up Mike O'Rourke argues changes to advertising will do nothing without changing behaviour at home. Hi, my name is Mike O'Rourke and I ask my kids to pass me beers. I drink alcoholic beverages at home, and yes, I have also been guilty of asking my kids to go to the fridge for me. And when we have guests I angst about what wine we'll serve as much what food we'll eat. And the rhetorical discussions with my son over whether I should get 2 bags of ice or just the one (the answer's always two). Like most Australian families, alcohol plays a large part in my home life.
Why what happens in media planning probably ought to stay in media planning…
Dr Mumbo loves the animated gif reaction blog meme as much as the rest of the internet.
But he can't help but feel that this latest reaction face tumblr isn't helping the industry view of media agencies…
"When I'm not invited to a lunch and learn but I see they ordered great food"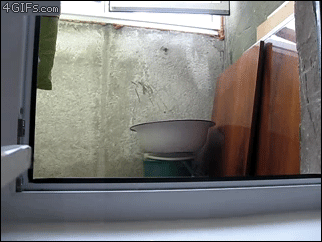 "When I win a media award in front of all my coworkers"
"When the vendor who invited me to an event ignores me, so someone else offers to buy me a drink"
It's a hard knock life.
Dr Mumbo foresees the future popularity of the hashtag #mediaagencyproblems
May 15th, 2012 at 11:31 am