Opinion | Features

With the AFL finals in full swing, Team Epic head of strategy Tony McKay looks at why some clubs are always in the news, irrespective of their performances, while others fade from the headlines. Why are some AFL clubs always in the news, seemingly always relevant and contributing to the footy story, regardless of on-field performance week-to week? And yet other clubs seem to almost disappear as soon as the losses outnumber the wins? Look at the Western Bulldogs and St Kilda in 2014. Poor performers, yes, but also largely anonymous. When did you last hear a spirited footy discussion about either club? What's their brand story at the moment?
Why what happens in media planning probably ought to stay in media planning…
Dr Mumbo loves the animated gif reaction blog meme as much as the rest of the internet.
But he can't help but feel that this latest reaction face tumblr isn't helping the industry view of media agencies…
"When I'm not invited to a lunch and learn but I see they ordered great food"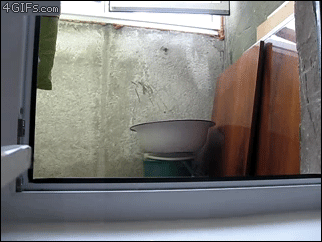 "When I win a media award in front of all my coworkers"
"When the vendor who invited me to an event ignores me, so someone else offers to buy me a drink"
It's a hard knock life.
Dr Mumbo foresees the future popularity of the hashtag #mediaagencyproblems
May 15th, 2012 at 11:31 am